October - November 2001
"New Recommendation (SCMR) -
New Recommendation (YHOO) - Micro-Cap Briefs"
_________________
back to NEWSLETTER
S.A. Advisory
2274 Arbor Lane #3
Salt Lake City, Utah 84117
NEW RECOMMENDATION
Sycamore Networks (SCMR)
On July 23, 2001, we informed investors via e-mail to cover their short position on SCMR and go long @ $6.46. We currently remain long on Sycamore Networks (SCMR). At present SCMR is quoted at $3.77, down dramatically from our initial recommendation. We still believe that at current levels the risk reward scenario is extremely favorable.

The company develops and markets products that transport voice and data traffic over wavelengths of light, designed to enable customers to quickly and cost effectively create usable network capacity over existing fiber. For an excellent article that includes Bullish comments about Sycamore and the optical industry, please review

(news items under Sycamore dated September 5, 2001).

As of July 31, SCMR had a book value of $5.84 - mostly cash and no debt. The company's cash position; that is, $1.25 billion, should easily allow SCMR to last as well as continue to pour money into research and development and prosper over the long term. We obviously hated SCMR at $90.00, but love it at $3.77. At current levels, SCMR could also be a take over candidate. We intend to buy additional shares at current levels. We rate SCMR as a strong BUY for speculative accounts.
Back to top | Back to Newsletter | View Disclaimer
NEW RECOMMENDATION
Yahoo (YHOO)
We shorted YAHOO (YHOO)) at $247.50 and covered our position during December 2000 at $39.625. We have now decided to place a strong but speculative BUY rating on YAHOO at current levels, that is, $8.68. Yahoo, Inc. is a global Internet communications, commerce and media company that offers a complete branded network of services. The company's principal offering, www.yahoo.com, is an on-line navigational guide to the Web. Fundamentally speaking, YHOO is not super cheap, but considering where the stock has been, with respect to price and the current level of $8.68, one has to consider this world franchise name that means "Internet". I believe that the downside risk is tiny. It looks like a takeover candidate at current levels. YHOO currently sports a book value of $3.52 and cash of $1.68, with zero debt. YHOO is still anticipated to show a small profit for 01 and 02. We believe that as YHOO charges for more and more premium services and relies less on advertising revenue that profit will start to expand. We personally use Yahoo 70 percent of the time when using the Web. In our opinion, YHOO and SCMR are great speculations with little downside risk. We intend to monitor both for percentage gain performance.
Back to top | Back to Newsletter | View Disclaimer
Micro-Cap Briefs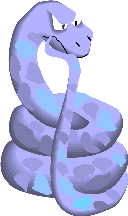 1. SCORE ONE, INC. (SCRO - OTC.BB) - current price .40. According to management revenue for 12 months ending Dec 01 will reach $26.7 million and net income/share will reach .26 after taxes. See S.A.Advisory April - May 01 for complete story, as well as recent e-mails. Also review recent press releases (Aug 24 and 28, 2001). STRONG BUY.

2. Microtel International (MCTL OTC BB) - currentprice .30. Review press release dated August 14, 2001 and September 18, 2001. BUY.

3. Five Star Products (FSPX. OTC BB) - current price .16. Revenue for six months $50 million and net income/share of .02 - Takeover candidate one of these days. BUY.

Broker contact: Mike Chesler at 1-800-935-9378
Back to top | Back to Newsletter | View Disclaimer

Copyright © 1998 S.A. Advisory