NEW BUY RECOMMENDATION
E-mail recommendation for March 31, 02
$7.55 Providian Financial Corp. - PVN (NYSE)
Company provides credit card loans, cardholder service products and deposit products. The integrated card business offers credit card loans generated primarily through Visa and MasterCard. For the full year ending December 31, 01, earnings from continuing operations totalled .49/sh versus $2.34/sh for 00. The decrease in earnings for 01 results reflect delinquency and loss trends and economic conditions (to review total losses for 01, please review Feb 7, 02 year-end press release on the Internet). It is easy to conclude that management is executing a viable business plan in order to return to much higher levels of profitability during 02 and 03 and beyond. The most important aspect of this release is that the new business plan was accepted by banking regulators.
See below the many reasons why we have decided to recommend PVN now!
Symbol - PVN
52 week range - 2.00 - 61.10
Book - 8.41
Cash - 3.73
Shares outstanding - 284 mil
Short position - 8.63 mil
Recommended price - $7.55
Status - BUY
1. Merrill Lynch upgrades a $ 4.00 for NT Neutral to NT Buy - very bullish considering most majors never recommend low priced stocks. When you consider that PVN has fallen from $60 to $4.00, most brokerage firms never have the balls to recommend an uncertain and risky outcome.
2. PVN settled lawsuit for $38 million - some thought it would have been $400 million - very bullish - another problem out of the way.
3. Morgan Stanley upgrades PVN from equal weight to overweight - again very bullish. At present 24 firms monitor PVN . Most are still negative or not paying attention to recent developments. Eventually, they will all panic because they believe that they will miss the boat - very bullish.
4. Jefferies & Co. changes rating of PVN from sell to accumulate (March 22, 02).
5. ZACKS upgrades PVN - the analyst places PVN in the healthiest picks for 2002 - near term price target $10.00.
6. Technically PVN's chart is extremely bullish - just take a peak!
7. Of course, we have buy out rumors and why not! This turnaround is a sweet cherry waiting to be gobbled. (HI has already been mentioned).
8. Other publications have turned bullish. Jagnotes.com
9. www.barchart.com gives PVN 96% out of 100% as a buy for short and long term - very bullish, based upon technicals.
10. www.vectorvest.com, another technical site rates PVN with a buy recommendation!
11. Earnings estimated for .02 and .03, respectively, .05 and .46 - we assume earnings guidance will be upgraded because of strong economic recovery in place, resulting from recently released fourth quarter GDP revision to 1.7%, US consumer spending grew .6% (anticipated .5) during February. Basically blew the estimates away. Even the closely watch gauge for consumer sentiment by the U of Michigan bolted higher in March to 95.7 - the highest read since December 00.
All these items and other bodes well for another very bullish reason to buy PVN at current levels.
Overall opinion concerning PVN - a CC company in the turn-around mode, trading near 52-week low, a fraction of the investment community is beginning to warm up to the change in weather at PVN. The fundamentals and technicals indicate a screaming buy. Our economy is starting to look very positive. If you consider the earning power of PVN during the next few years, PVN could be a $30.00 stock - a huge percentage gain from current levels. New management streamlining the operating subs, discontinuing out of focus divisions, and laying off excess labor. The cherry on top is the potential takeover of PVN at least at double the current levels within 12 months. We intend to monitor PVN for percentage gain performance. We will monitor PVN in Accounting Paranoid Portfolio recently created on March 1, 02. We rate PVN with a strong buy.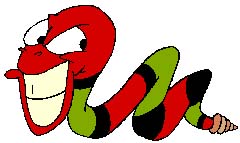 Broker Contact: Greg Nelson - 1-801-456-3561
Website: www.providian.com